CLiP® Winged
CLiP® Winged is an automatic safety I.V. catheter available in a comprehensive range to meet demanding physical conditions and different clinical needs. The products have been developed with the user and patient in mind - configured to provide excellent insertion properties. When patients and their conditions vary, CLiP® Winged remains consistent and its use contributes to safe and successful insertion.
Advantages at a glance:
Automatic safety mechanism to prevent needlestick injuries
Suitable for high pressure injection up to 305 psi
Blood sampling as indication for use
Wing holder for multiple gripping alternatives
Stabilization wings for secure fixation
Small environmental footprint thanks to its compact product and packaging design
User guide: CLiP® Winged
For the complete handling recommendation please refer to the Instruction for Use: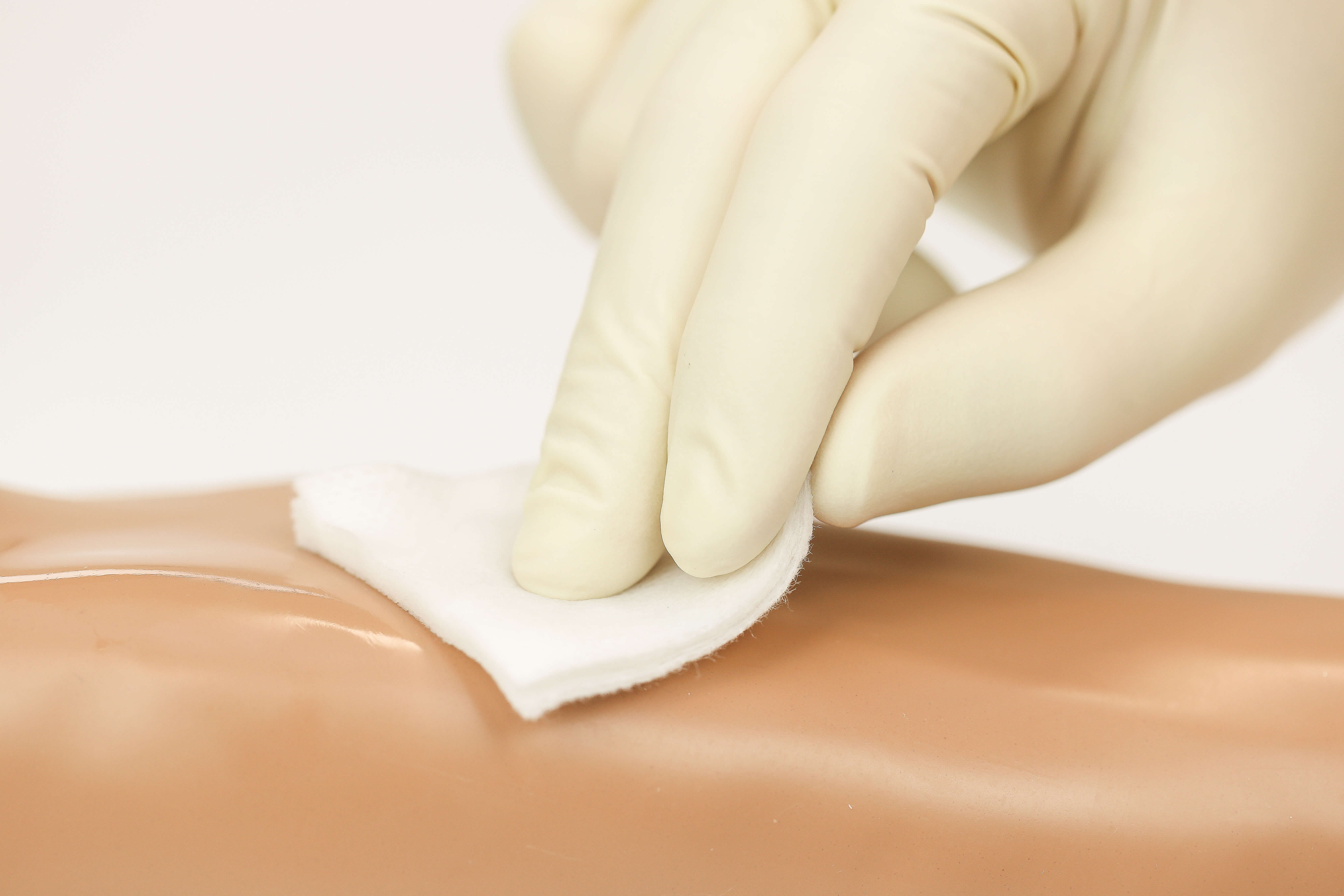 Step 1
Carefully select and aseptically prepare the site.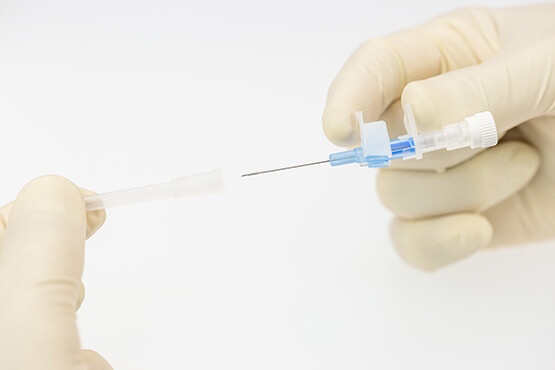 Step 2
Remove the needle cover and make sure the needle and the catheter tip are properly aligned.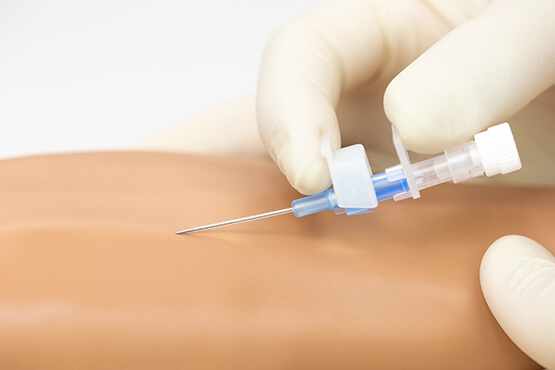 Step 3
Perform veinpuncture.
Step 4
Observe first flashback (blood response) in the flashback chamber. For 24 gauge the flashback appears along the catheter length.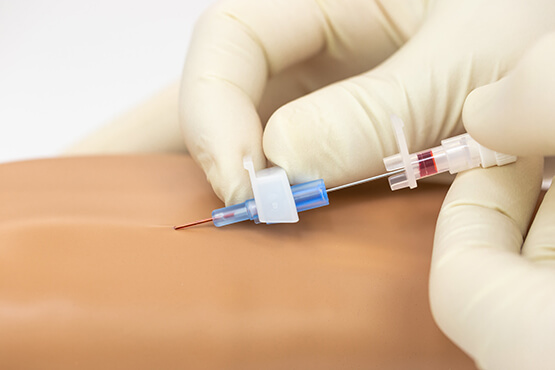 Step 5
Lower the insertion angle, advance 1-2 mm and ensure the catheter tip is in the vein by second flashback (blood response) along the catheter length (14-22 Gauge).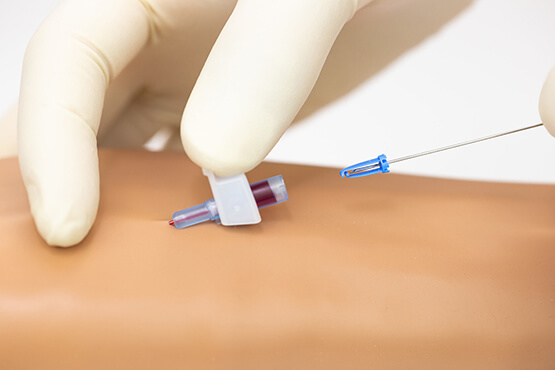 Step 6
Advance further, hold the catheter hub for stabilization and compress the vein above the tip of the catheter. Withdraw the needle completely. Always pull the needle straight back and confirm safety clip activation.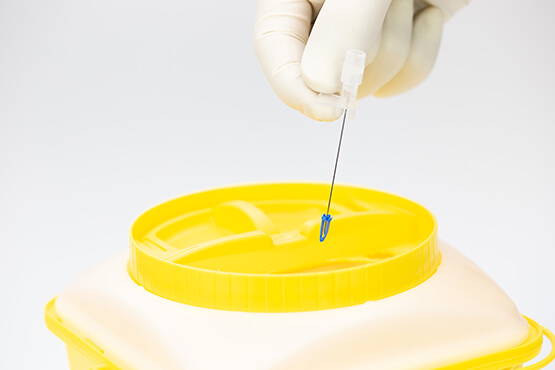 Step 7
Discard the needle in an approved sharps container.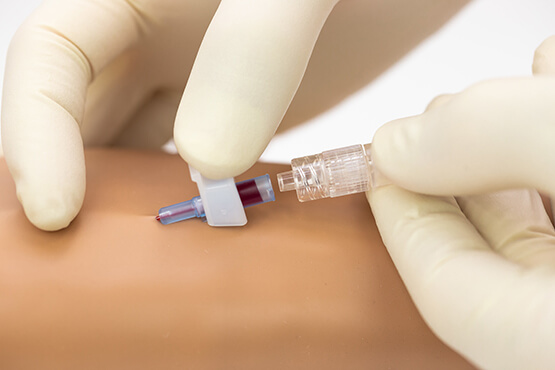 Step 8
Connect a Luer connector, cap or I.V. infusion line.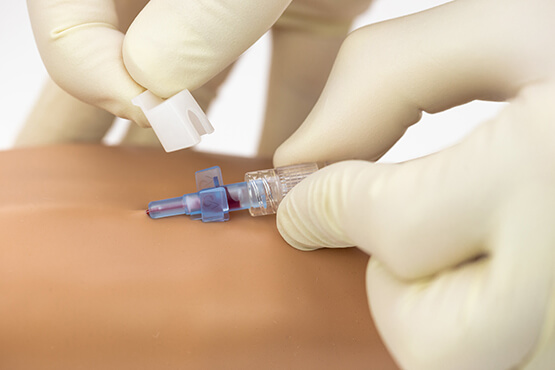 Step 9
Remove the wing holder and fold out the wings for stable fixation.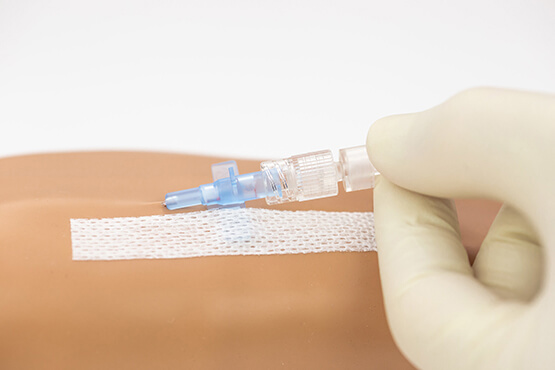 Step 10
Secure the IV catheter to ensure a clear fluid path and flush the catheter according to local protocol.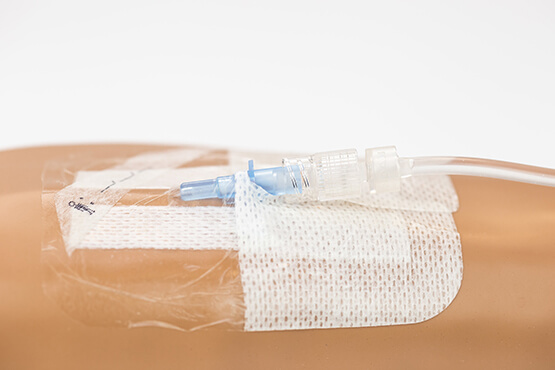 Step 11
Cover the insertion site with a sterile dressing.
For the complete handling recommendation please refer to the Instruction for Use:
| Product code | Description | Catheter material | Gauge | ø x length (mm) | Color code | Flow rate ml/min | Shelf box (pcs) |
| --- | --- | --- | --- | --- | --- | --- | --- |
| VW144511 | CLiP® Winged Automatic safety IV catheter | PUR | 14 | 2,0 x 45 | orange | 290 | 50 |
| VW164511 | CLiP® Winged Automatic safety IV catheter | PUR | 16 | 1,7 x 45 | grey | 200 | 50 |
| VW174511 | CLiP® Winged Automatic safety IV catheter | PUR | 17 | 1,5 x 45 | white | 140 | 50 |
| VW184511 | CLiP® Winged Automatic safety IV catheter | PUR | 18 | 1,2 x 45 | green | 100 | 50 |
| VW183211 | CLiP® Winged Automatic safety IV catheter | PUR | 18 | 1,2 x 32 | green | 110 | 50 |
| VW203211 | CLiP® Winged Automatic safety IV catheter | PUR | 20 | 1,0 x 32 | pink | 64 | 50 |
| VW222511 | CLiP® Winged Automatic safety IV catheter | PUR | 22 | 0,8 x 25 | blue | 38 | 50 |
| VW241911 | CLiP® Winged Automatic safety IV catheter | PUR | 24 | 0,7 x 19 | yellow | 22 | 50 |
| VW144501 | CLiP® Winged Automatic safety IV catheter | FEP | 14 | 2,0 x 45 | orange | 290 | 50 |
| VW164501 | CLiP® Winged Automatic safety IV catheter | FEP | 16 | 1,7 x 45 | grey | 200 | 50 |
| VW174501 | CLiP® Winged Automatic safety IV catheter | FEP | 17 | 1,5 x 45 | white | 140 | 50 |
| VW184501 | CLiP® Winged Automatic safety IV catheter | FEP | 18 | 1,2 x 45 | green | 100 | 50 |
| VW183201 | CLiP® Winged Automatic safety IV catheter | FEP | 18 | 1,2 x 32 | green | 110 | 50 |
| VW203201 | CLiP® Winged Automatic safety IV catheter | FEP | 20 | 1,0 x 32 | pink | 64 | 50 |
| VW222501 | CLiP® Winged Automatic safety IV catheter | FEP | 22 | 0,8 x 25 | blue | 38 | 50 |
| Gauge | Volume (ml) | Gauge | Volume (ml) |
| --- | --- | --- | --- |
| 24G x 19mm | 0,11 | 18G x 45mm | 0,15 |
| 22G x 25mm | 0,11 | 17G x 45mm | 0,16 |
| 20G x 32mm | 0,12 | 16G x 45mm | 0,18 |
| 18G x 32mm | 0,14 | 14G x 45mm | 0,22 |