Vascular catheters - Key ingredients for a consistent and high quality production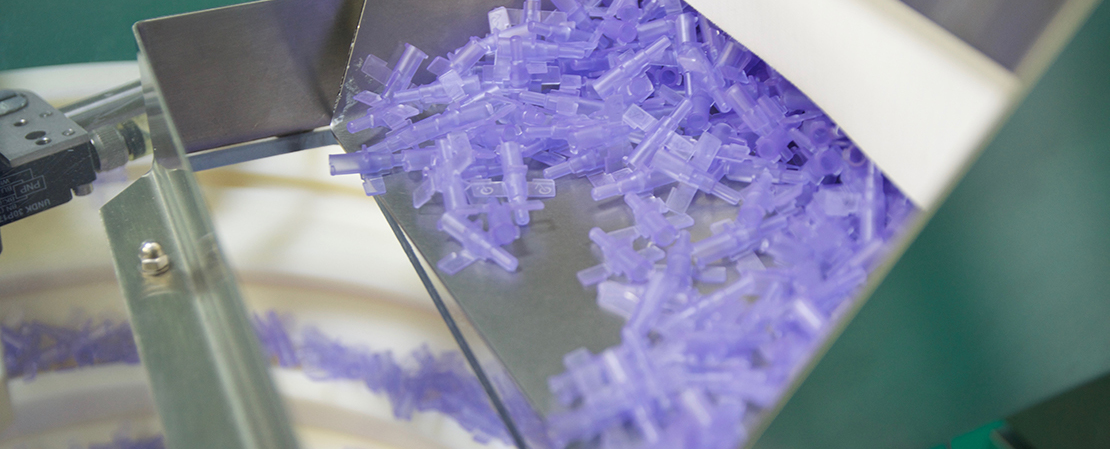 Thanks to innovative and fully automated production facilities, Vigmed AB (the legal manufacturer of CLiP® and SWiTCH automatic safety catheters) delivers peripheral catheters with high quality and consistent insertion properties. We talked to Anders Nordqvist, production technology manager at Vigmed AB in Sweden about the importance of control and involvement by the legal manufacturer to secure right and consistent quality.
When placing a peripheral catheter there are a few things that are of uttermost importance for the user. The product should be easy to handle, the needle should be sharp and the blood flow prompt. Furthermore the product should always feel the same – no matter which gauge size you are using.
For CLiP® and SWiTCH this means that as a user, you should always be able to trust that the specific features of our products are consistent – giving you the high quality product that is so important for the efficiency of your procedure. Patients and their conditions may vary but our products must always remain consistent to give the user the confidence they need. Our products are designed for user and patient – to contribute to a safe and successful insertion.
An innovative and fully automated production helps us to secure this for our products.
Where are your products manufactured?
We have a controlled outsourced production. That means that we have chosen the supplier of each critical unit in the production, such as the moulding tools and the assembly machines. Our I.V. catheters CLiP® Neo, CLiP® Winged and CLiP® Ported are manufactured at a state-of-the-art production plant in Asia. Our arterial catheter SWiTCH is manufactured at AMB Industri AB (AMB) in Sweden. AMB is specialised in production, including injection moulding, for the MedTech industry.
Describe your production process – what are the key success factors?
In addition to the carefully selected suppliers and collaboration partners we use and the fully automated process I would like to highlight the actual manufacturing and installation of production machines. We use Swedish-made machines (moulds and assembly) developed in collaboration with selected partners and installed and validated under the on-site supervision of Vigmed staff.